Urgent Information. Global Reach.
Rely on the largest newsroom in Washington to deliver you indispensable legal and business news when you need it. We have numerous credentialed reporters covering the Hill and a network of domestic and international correspondents to keep you up to speed.
Bloomberg Law 2021
The legal industry was dominated in 2020 by issues resulting from the pandemic, global market volatility, and U.S. elections. Our legal analysts take a look back and provide a preview of what to expect across the legal landscape in 2021.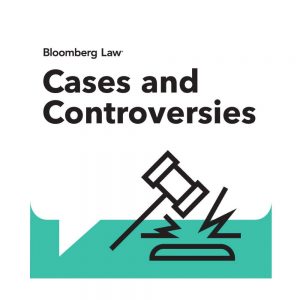 A New Twist on Hearing the Case.
The Cases and Controversies podcast looks at everything SCOTUS: previews of the week's oral arguments, recaps of SCOTUS action, and thoughtful examinations of the toughest issues facing the court.
Note From Our Editor-in-Chief.
Our global network of reporters is on top of the business and legal issues of the day, making our coverage indispensable – from tackling court opinions, case summaries, and daily decisions to breaking out trends in the business and practice of law.
Cesca Antonelli
Editor-in-Chief
The Right Time to Start? Now.
The challenges are real. So are our solutions.
Set up an in-person or virtual product demonstration today.