Unmatched Speed, Accuracy, and Depth
Rely on the largest newsroom in Washington, D.C., with 250 reporters and correspondents around the world, and more credentialed reporters on Capitol Hill than the Washington Post, Wall Street Journal, and New York Times combined.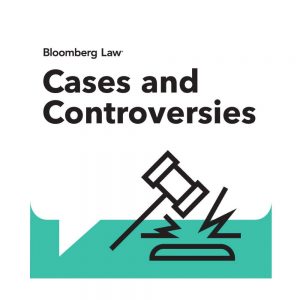 Bloomberg Law Podcast
Bloomberg Law's Supreme Court reporters keep you up to date on everything SCOTUS, including previews of the week's oral arguments, recaps of SCOTUS action featuring special guests, and deep dives into the toughest issues before the high court.
Note From Our Editor-in-Chief
Bloomberg Law's news coverage is urgent, relevant, and thorough. Our global network of reporters is on top of the business and legal issues of the day, making our news coverage indispensable to our customers - from tackling court opinions, case summaries, and daily decisions to breaking out trends in the business and practice of law and then delivering original practitioner insights from the nation's leading lawyers.
Cesca Antonelli
Editor-in-Chief
See It for Yourself.
Get all your questions answered, request a demo, and more.