New podcast: Black Lawyers Speak explores stories from the past and hopes for the future of inclusion
Urgent Information. Global Reach.
Rely on the largest newsroom in Washington to deliver you indispensable legal and business news when you need it. We have numerous credentialed reporters covering the Hill and a network of domestic and international correspondents to keep you up to speed.
Black Lawyers Speak: Stories From the Past, Hopes for the Future
When navigating the legal landscape, Black lawyers encounter obstacles that stand firmly in the way of their professional success, including barriers to entry, lack of representation and inclusivity, and recruiting practices. The Black Lawyers Speak five-part podcast series will explore what it's like to be Black in the legal profession – and how we move toward a more inclusive future.
Your Legal Covid-19 Connection.
Get legally focused, accurate, and urgent coverage on how to respond appropriately and effectively to the coronavirus pandemic.
Bloomberg Law 2021
The legal industry was dominated in 2020 by issues resulting from the pandemic, global market volatility, and U.S. elections. Our legal analysts take a look back and provide a preview of what to expect across the legal landscape in 2021.
With disruptions happening every day in the legal landscape, the expertise and intelligence you relied upon as a subscriber will be available as you transition to a new role. Apply today to this exclusive program and stay connected to the resources you need.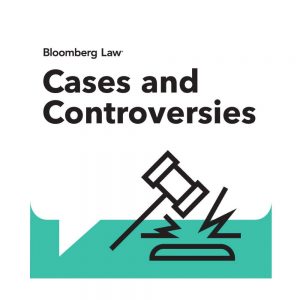 A new twist on hearing the case
Explore everything SCOTUS with the Cases and Controversies podcast – previews of the week's oral arguments, recaps of SCOTUS action, and thoughtful examinations of the toughest issues facing the court.

[Un]Common law with [un]ique perspectives
Listen to this multiple-podcast series across comprehensive topics covered by Bloomberg Industry Group – timely, insightful, and perfect for on-the-go schedules.
Note From Our Editor-in-Chief.
Our global network of reporters is on top of the business and legal issues of the day, making our coverage indispensable – from tackling court opinions, case summaries, and daily decisions to breaking out trends in the business and practice of law.
Cesca Antonelli
Editor-in-Chief
The Right Time to Start? Now.
The challenges are real. So are our solutions.
Set up an in-person or virtual product demonstration today.